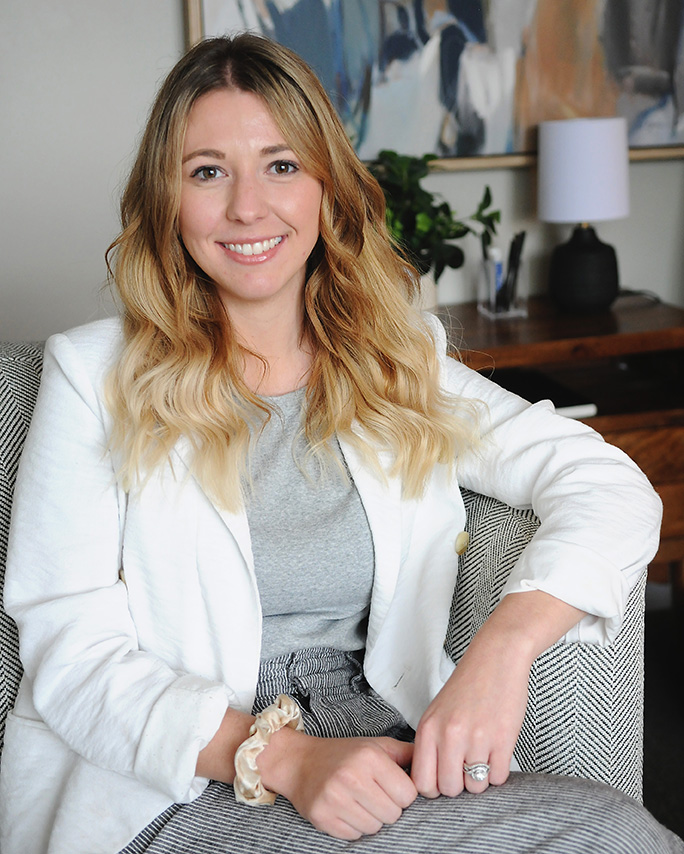 Bryce's experiences as a therapy client have deeply informed her approach to counseling. In her own counseling work, Bryce has experienced times of feeling stuck in her circumstances and
times where she's found her way through and into greater experiences of understanding and self-compassion. Along the way, Bryce joined with some incredible counselors who supported and encouraged her in her journey. Now, she finds it a great honor to do the same for her clients. Bryce has held various positions in the mental health field working with children, adults, and families healing from the impact of trauma and addiction. Bryce has worked with children in the
foster-care system and as a trauma therapist with child and adult survivors of sexual assault and abuse. Today, she is an Associate Professional Counselor who is passionate about making
meaningful connections with clients as they do the courageous work of healing and personal development. Bryce enjoys working with children and adults with various presenting issues and
specializes in trauma-focused therapy. She also enjoys working with children and adults through adjustments and life transitions as well as guiding clients through self-compassion work. Bryce is an integrative counselor who utilizes trauma-informed, somatic-based therapies in addition to
more traditional talk therapies. When Bryce is not counseling, she enjoys watching the Atlanta Braves and hiking/camping in
Northeast Georgia.

Bryce is certified in Trauma-Focused Cognitive Behavioral Therapy (TF-CBT), EMDR-Trained, and has received 30 training hours related to Trauma-Informed Expressive Arts Therapy.
Bryce practices under the supervision of Lindsey Mart, LPC, CPCS and Skye McIntyre, LPC, CPCS.