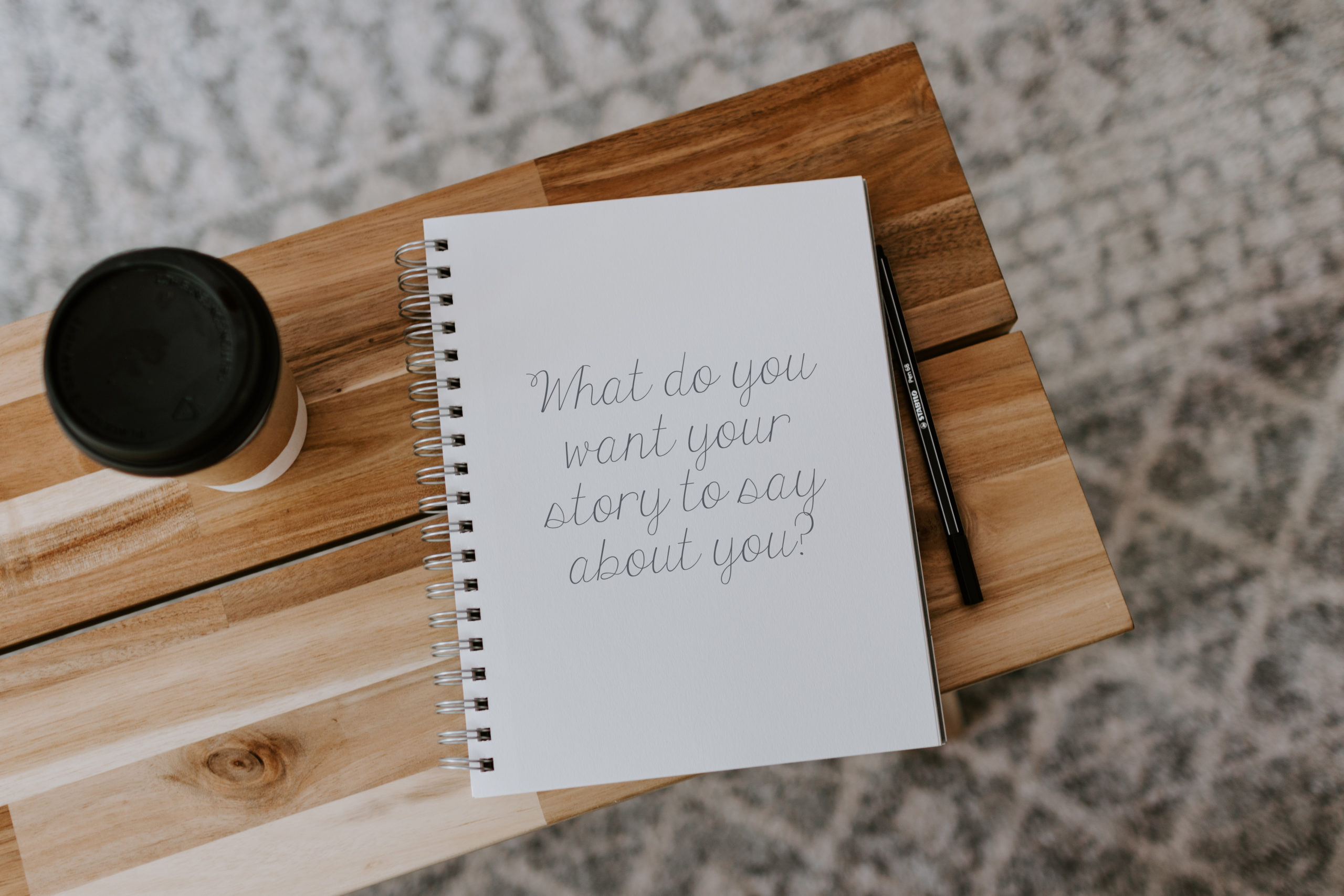 We are a team of professionally licensed counselors who provide quality mental health care. Our goal is to help you find your way to wholehearted living through compassionate care, mindful healing, and holistic wellness. We aim to meet you where you are and personalize your care so that you can move in the direction you want to go.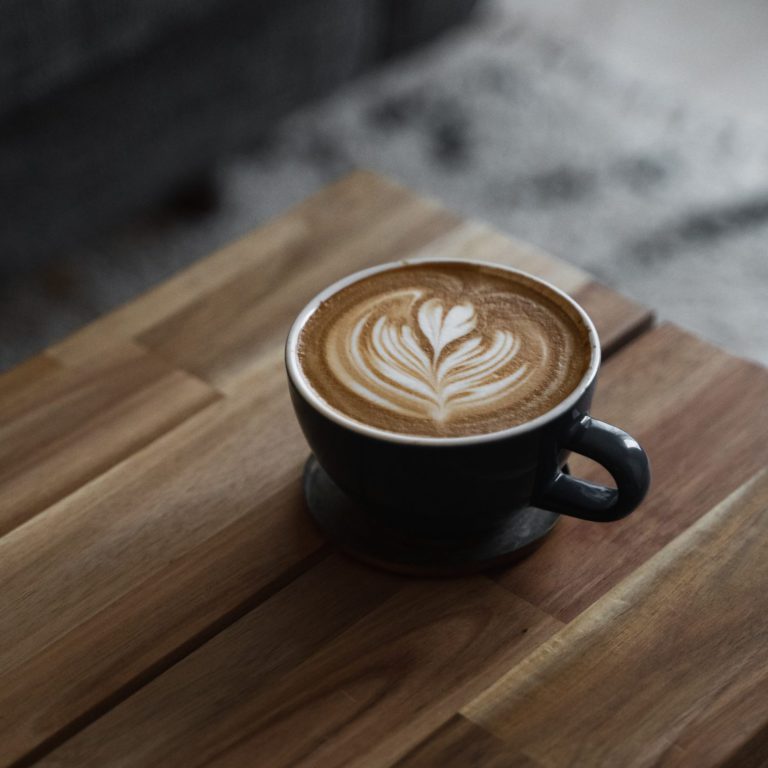 Providing You With a
Calm Space
All of your appointments will take place in our soothing and comfortable office environments where you can find emotional safety, connection, and compassion. We provide complimentary tea and coffee while you wait, and there are enhanced measures in place to maintain the utmost level of confidentiality.
Our three office locations: 
327 Dahlonega Street Unit 902B Cumming, GA 30040

309 Pirkle Ferry Road Unit B100 Cumming, GA 30040
4080 McGinnis Ferry Road, Building 300 Suite 302.    Alpharetta, GA 30005
In Person and Remote Options
Our office is conveniently located in downtown Cumming, GA. Can't make it into the office? No worries – all of our counselors are trained in and can provide teletherapy.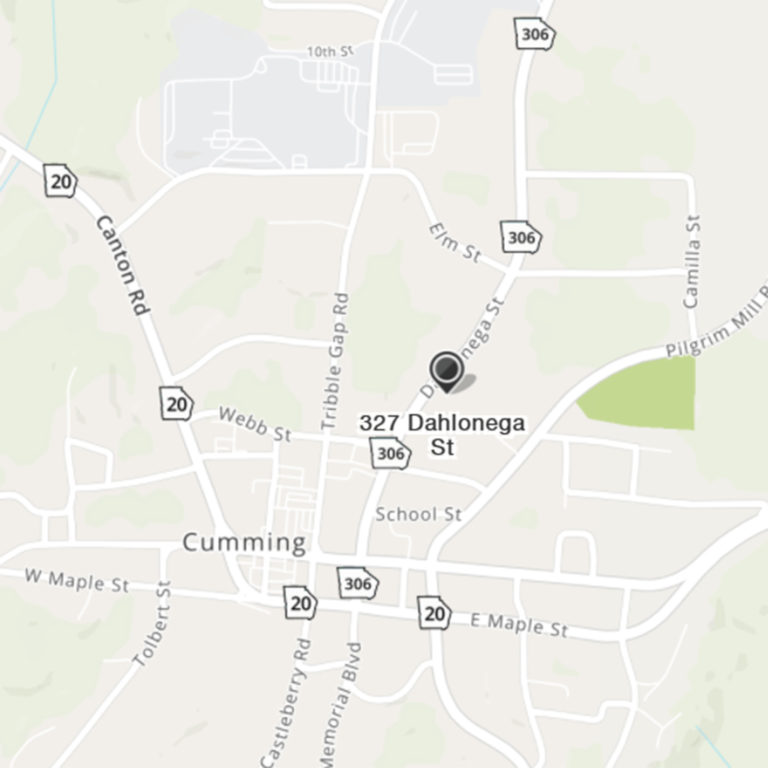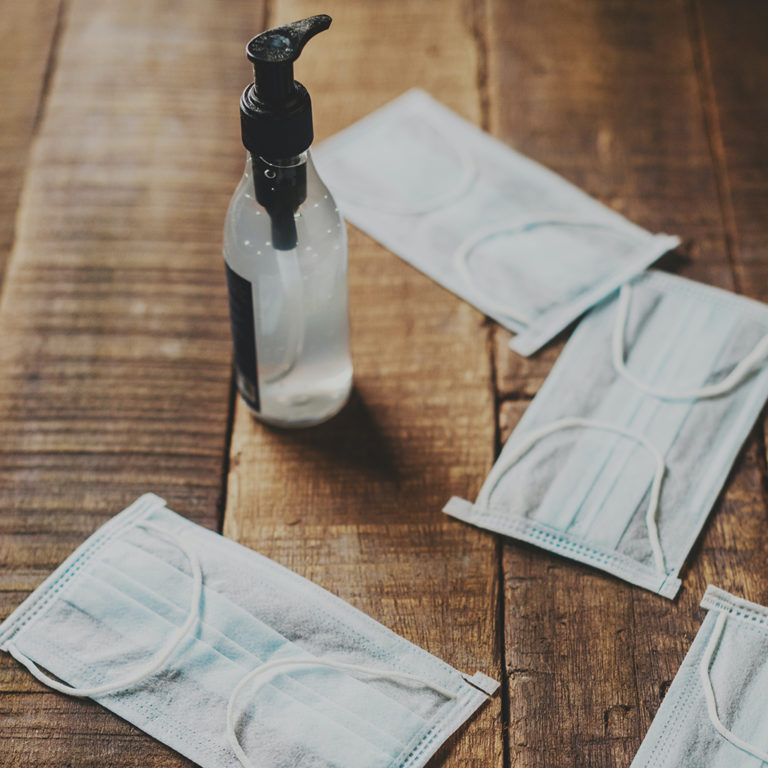 Taking COVID-19 Seriously
All of our therapists follow the Center for Disease Control's recommendations on mask wearing and social distancing. We also provide hand soap, hand sanitizer, and masks for your convenience. You and your therapist can decide how to proceed once you are in the private therapy room.
Talk therapy is designed to help you manage the ups and downs of life. We will discuss your thoughts, feelings, behaviors, life events, and stressors to help you understand what is working  in your life and what isn't. Typically lasting about 45-50 minutes, each session is an opportunity to share and to explore ways to grow. Our licensed counselors are focused on you, with the goal of listening and supporting you on your journey to healing and wellness.
Children naturally express themselves and process challenges through play. Play therapy harnesses that natural expression and helps children manage their big feelings in a safe and caring environment. It is an evidenced based, developmentally appropriate approach to helping children learn how to confront their challenges and develop new coping skills. Each session takes place with a trained therapist in a playroom equipped with toys and supplies designed to promote self-expression and healing.
Becoming the best counselor that you can be is a journey, and supervision is like the compass. Supervision is designed to support developing counselors as they navigate the challenges many starting out in the field encounter. It is both a requirement for licensure and an ethical expectation for the profession. Our licensed clinical supervisor helps developing counselors support their clients and hone their skills through regular, honest, and supportive feedback.
It has been said to "Never stop learning because life never stops teaching." One of our values is to share our knowledge and help others grow. We offer a variety of trainings designed to pass along skills to clients, professionals, parents, and individuals looking to increase their knowledge base of healthy living. We hope to share practical information to support and inspire others, whatever their goals may be. Check back here for a list of current and future training opportunities.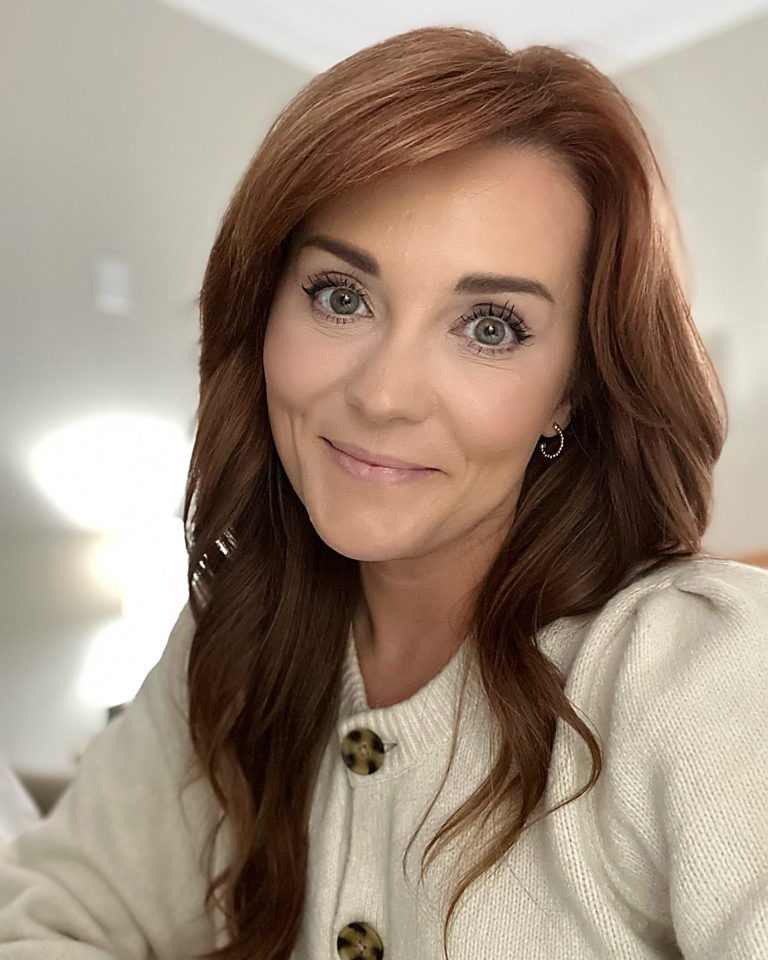 Lindsey Mart has been walking with people towards healing for over 20 years.   Prior to starting in private practice, Lindsey directed a children's home counseling program, led groups of addicts and alcoholics who were entering sobriety, and taught counseling graduate students as they were learning to put their new skills into practice. Lindsey has a compassionate heart and a deep desire to show people just how much beauty and brilliance they have within themselves. She lends hope, guidance, and expertise to those in search of healing and wishes to help her clients feel seen, honored, and safe. Lindsey is a holistic minded practitioner with training in Internal Family Systems (Level 1), Interpersonal Neurobiology with Dan Siegel, Mental Health Integrative Medicine, and Complex Trauma. Her focused areas of treatment include women's issues, relationships, anxiety, depression, and communication. She holds a Master's degree from Clemson University in Community Mental Health Counseling and is licensed in both Georgia and South Carolina. In addition to being a Licensed Professional Counselor, Lindsey is also a Certified Professional Counselor Supervisor and is available for supervision and trainings.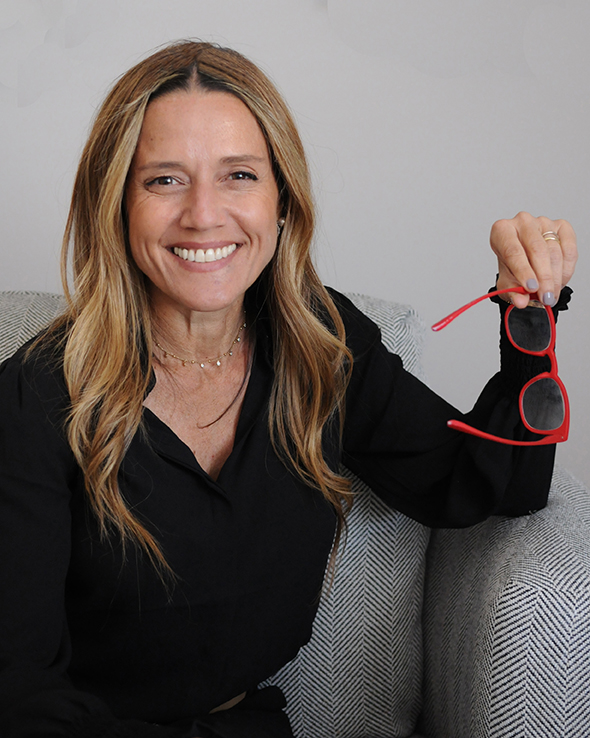 Originally from Buenos Aires, Argentina, Natalia Barrero has a deep love for and understanding of Latin culture. After working in the corporate world as an accountant, she realized that her true passion was working with families. She then became an Immersion Spanish teacher and subsequently the director of an Immersion Spanish preschool. It was there she discovered how fulfilled she felt after working with parents and helping them with all of the beautiful challenges of parenting. Natalia then pursued a degree in and graduated with a Master's in Clinical Mental Health Counseling. Today she helps adults and couples with parenting, relationships, communication, and life transitions. Natalia also works with those experiencing anxiety, depression, or a need to heal from trauma. Her goal as a therapist is to develop a trusting relationship with her clients and walk beside them through their experiences in order to help them move towards healing and contentment.
Natalia is a Licensed Professional Counselor in the state of Georgia, and she is also Level 1 Gottman trained.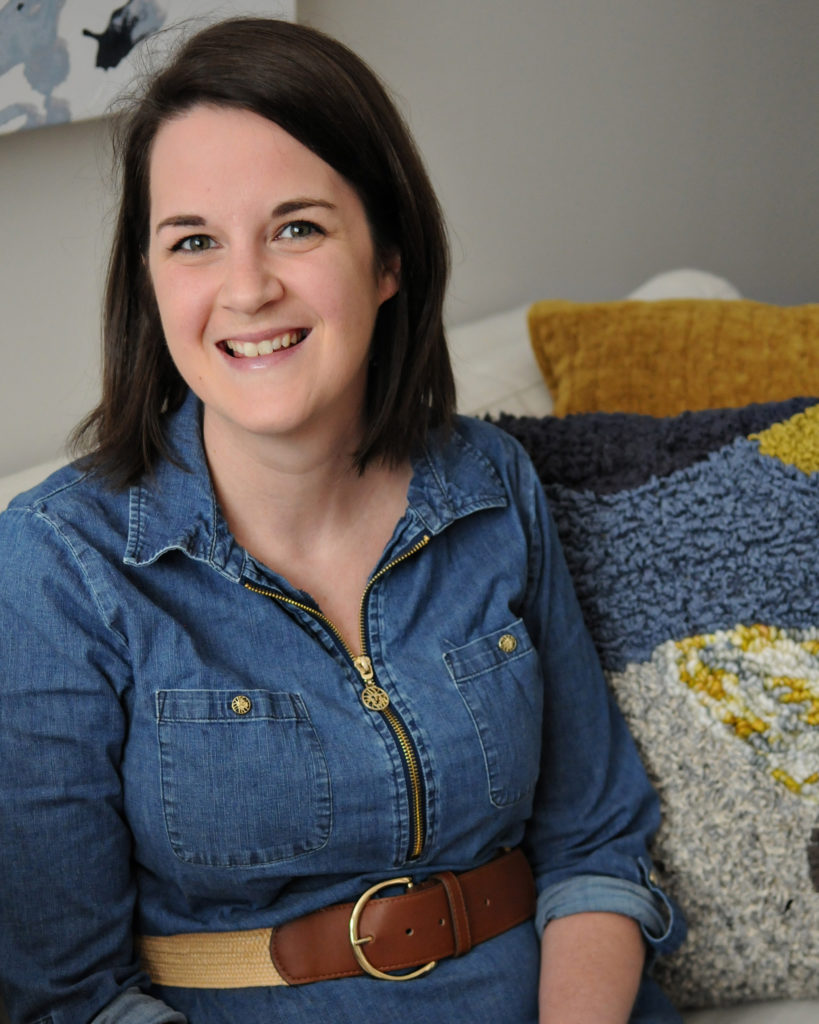 Laura Hafner, LPC, RPT, CPCS
Laura Hafner has always had a desire to help people and make positive changes in the world. Knowing that "superhero" was not an actual job title, Laura turned to the helping professions and  obtained her bachelor's degree in Social Work from Malone University in Canton, Ohio. During her time as a social worker, Laura had the opportunity to work in a variety of settings, including community services, elder care, foster care, and community mental health. Through her various experiences, Laura developed a passion for helping children and their families find healing and connection. She then obtained her master's degree in Clinical Mental Health Counseling from the University of North Georgia and began in the field with an internship focused on play therapy.  Laura has seven years of experience in the private practice setting, with much of that time focused on working with children and parents. Laura's goal as a therapist is to create a space where children can feel free and comfortable to work through big feelings and process hardships they've experienced. She also has a desire to come along side parents to support them as they navigate parenting challenges.
Laura is a Licensed Professional Counselor, a Certified Professional Counselor Supervisor, and a Registered Play Therapist in the state of Georgia.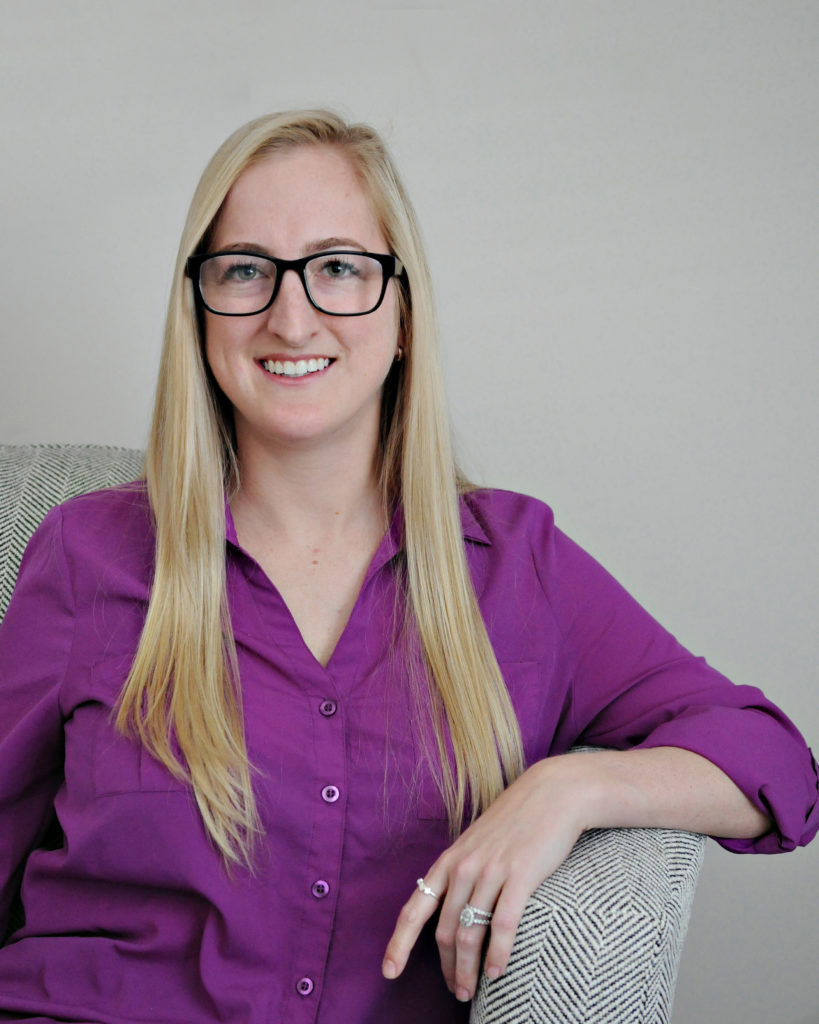 From a young age, Kelsey has held a strong passion for supporting and connecting with others.  This passion fueled her to wholeheartedly follow her dream of becoming a professional counselor. She obtained her MS in Clinical Mental Health Counseling at the University of North Georgia, where she realized the true excitement she had for helping young people reach their full potential. Currently, Kelsey is an Associate Professional Counselor who specializes in working with children and teens, and she strives to connect with each client to build an understanding and creative space that empowers insight and growth. She believes the family can be an important part of the therapeutic process and aims to work collaboratively with clients and their caregivers towards family goals. Her clinical specialties include anxiety, Autism Spectrum Disorder, adjustment, self-esteem, trauma, and divorce. In addition, Kelsey is a Certified AutPlay® Provider, which is a play therapy and behavioral therapy approach to working with children and parents affected by Autism and other neurodevelopmental disorders.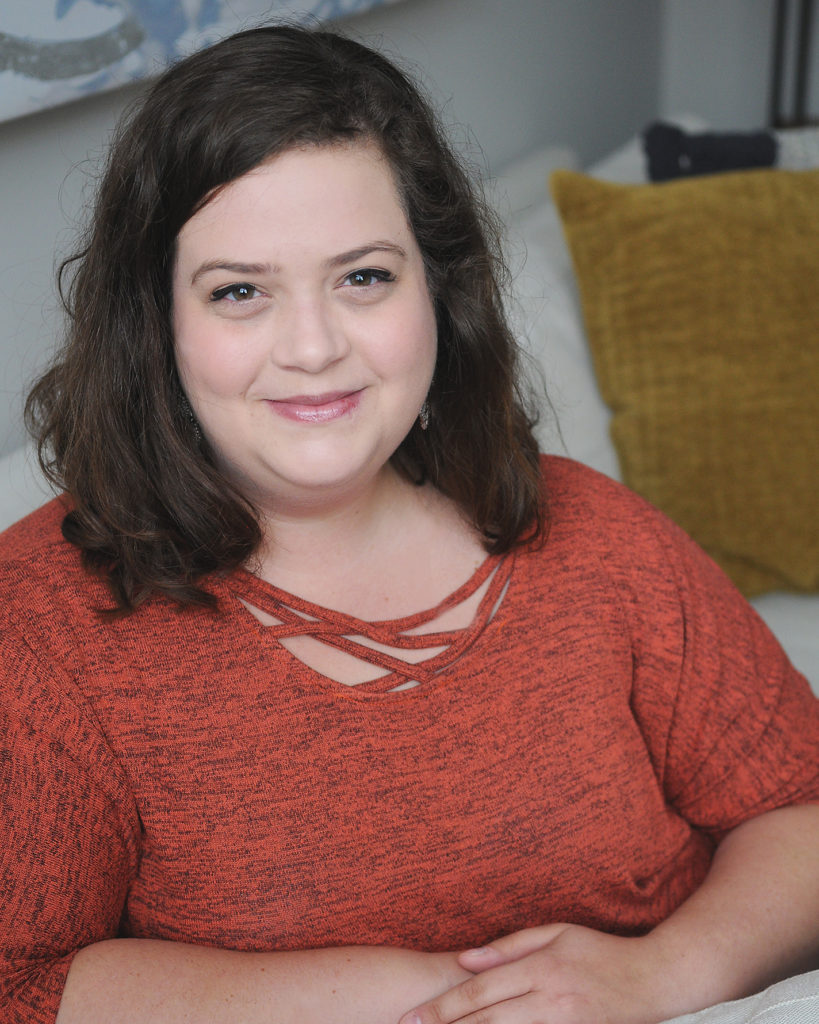 Along Katie's journey to becoming a counselor, she truly gained experience in what it means to take heart, have courage, and show up in her own life and the lives of others. She considers it an honor to now provide a safe place for children, teens, and young adults to do the same. Katie prioritizes holding space for all her clients to have the freedom to share, explore, create, play, and heal. Katie originally planned on becoming a special education teacher, but when she took her first psychology class in college, she knew she was called to the counseling field. She graduated from Richmont Graduate University with a Masters in Marriage and Family Therapy, and was soon after introduced to the amazing world of play therapy. Katie loves including creativity and playfulness into her work with clients of all ages. She supports clients facing a variety of challenges, including emotion regulation, anxiety, depression, trauma, adjustment, identity, relationships, and parenting.  She has over five years of experience in the private practice setting with a focus in play therapy and parenting support, along with over two years in college counseling experience.  
Katie is a Licensed Professional Counselor in the state of Georgia and is currently under the supervision of Jennifer Hosea, M.Ed., LPC, RPT-S, CPCS to become a Registered Play Therapist.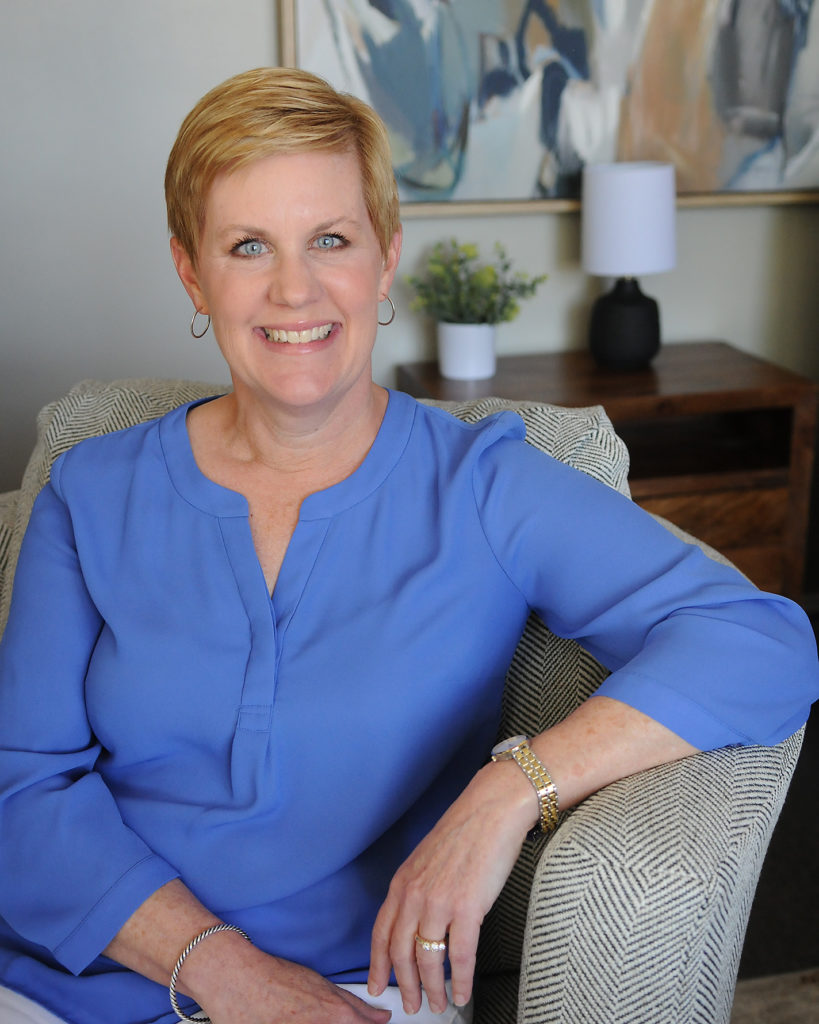 Lauren Tison dreamed of becoming a counselor since discovering the career of school counseling in college. After graduating from Agnes Scott College with a degree in Psychology, Lauren went on to earn her Masters of Education degree in School and Guidance Counseling from the University of West Georgia. After settling in Dallas, TX, Lauren returned to school and obtained a Masters of Arts degree in Clinical Mental Health Counseling from Wake Forest University.
 Lauren worked for 3 years with children and adolescents who had experienced either sexual or physical abuse as part of an advocacy center team while living in Dallas, TX.  During this time, she became TF-CBT certified and EMDR trained. Lauren is passionate about sexual abuse prevention and helping people heal from sexual abuse. She works with children and teens experiencing anxiety, depression, social skills struggles, and trauma. She  also enjoys working with parents to strengthen the caregiver/child bond and parenting skills as well as adults with trauma.
Lauren is a Licensed Professional Counselor in both Georgia and Texas, and she is a Registered Play Therapist.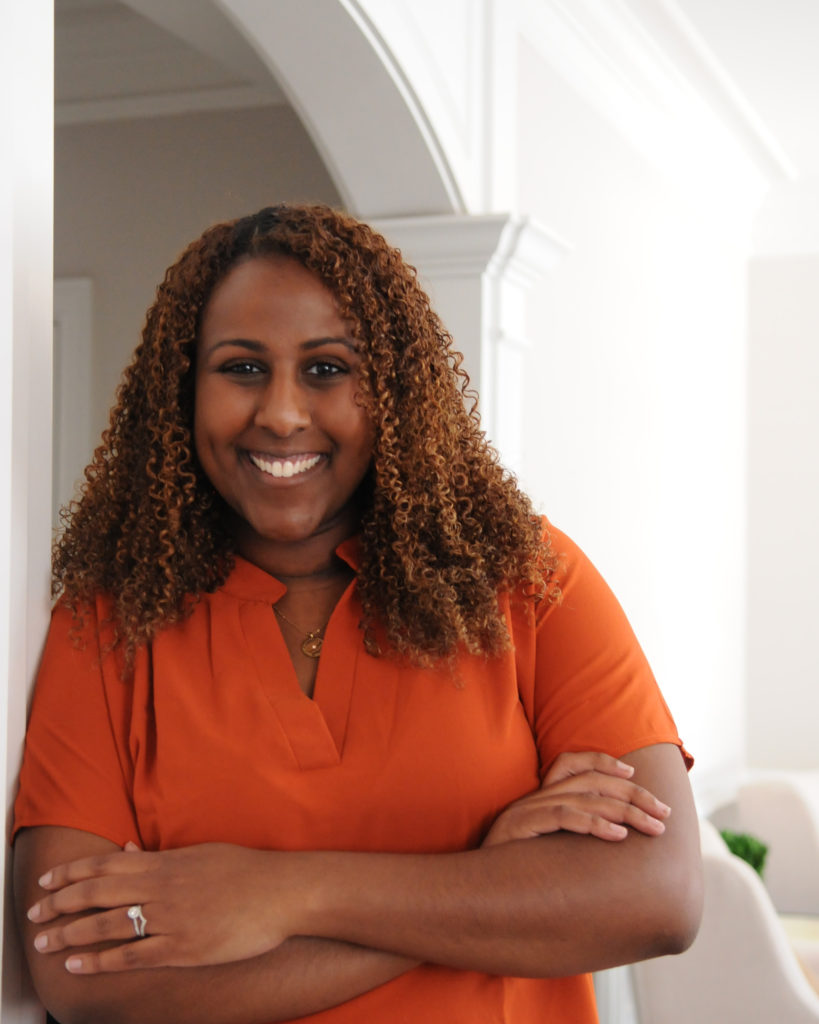 Herani Argoe has a deep love for serving people. After working with children, adolescents, young adults, and families for years at multiple non profit organizations, Herani pursued a degree in and graduated with a Masters in Clinical Mental Health Counseling from Mercer University. Today, she is a Licensed Professional Counselor who is passionate about walking alongside clients and their families as they work towards healing, freedom, and personal growth. Her goal is to build a caring, nonjudgmental environment to ensure that everyone who enters her office feels accepted and safe. Herani works with adolescents, adults, and families experiencing or healing from trauma, eating disorders, anxiety, depression, and life transitions. She is also Level 1 IFS Trained.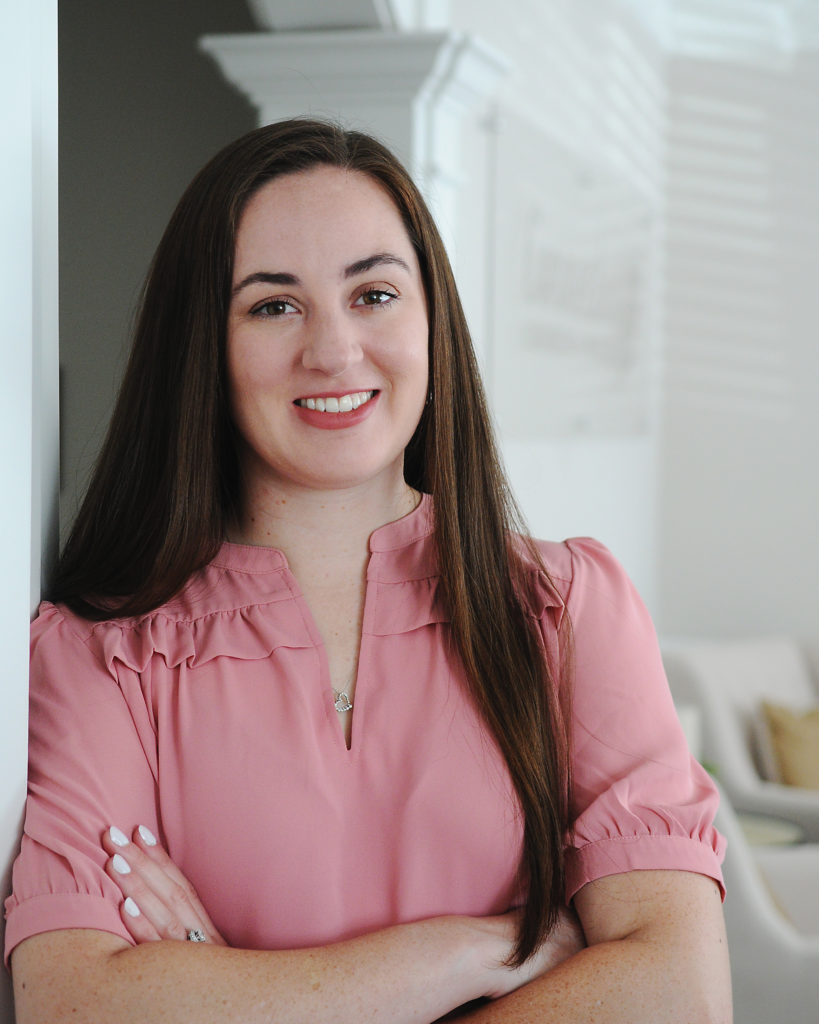 Natalie has a passion for calling out the gold in people.  While working toward her Bachelor's degree in dance, she discovered she enjoyed uplifting her fellow dancers even more than teaching classes or performing.   She realized the artists she met needed encouragement just as much as technical training, and she sought to fill the gap by becoming a therapist.  Before completing her Master's in Clinical Mental Health Counseling from Liberty University, Natalie gained experience at a children's home, where she worked with adolescents with behavioral concerns and parents who needed support.  She also gained experience at an inpatient program for adolescents and adults with eating disorders as well as a private practice setting.  Natalie's goal is to create a supportive relationship where her clients can find wholeness and healing, and she currently works with adolescents and adults experiencing anxiety, depression, grief, self-esteem, disordered eating, and trauma.  
She is under the supervision of Lindsey Mart, LPC, CPCS.
Kirsten has a passion for celebrating strengths in an individual's life narrative. While competing at the collegiate level in cross country, she recognized the importance of mental skills for athletes. Alongside the physical training, it was important for an athlete to encourage positive self-talk, mental imagery, realistic goals, and to manage their emotions effectively. Before completing her Master's in Clinical Mental Health Counseling from Mercer University, Kirsten gained experience at an adolescent residential, PHP, and IOP program for eating disorders.
Today, Kirsten is an Associate Professional Counselor who specializes in working with adolescents, teens, and young adults experiencing anxiety, trauma, suicidal ideation, eating disorders, depression, and self-esteem/body image. She enjoys providing a safe, creative space that empowers growth and self-awareness. Her goal as a therapist is to create a trusting relationship with her clients and to walk alongside them through their life narrative to help navigate hardships and flourish.
Kirsten practices under the supervision of Paul Smith, Ph.D., LPC, ACS and Lindsey Mart, LPC, CPCS.
Aleece has always had a listening ear for others, a desire to help people feel seen and heard, and a hope to assist them with working through difficult situations and issues. She earned a Master's Degree in Social Work from Southern Adventist University after obtaining her Bachelor's Degree in Social Work from Oakwood University. She has worked in various settings such as domestic violence shelters, the prison system, private practice, and treatment facilities. Today she focuses on helping couples, adolescents, and adults with relationships, life transitions, anxiety, depression, trauma, grief, and eating disorders. Her goal is to provide a safe space for families, couples, and individuals to process, learn, and grow – and move from surviving to thriving. Aleece is an Associate Licensed Social Worker in the state of Georgia. She uses practical, creative, evidenced -based approaches to reach her clients.
She is currently being supervised under Jamie Bray, LCSW, to become a Licensed Clinical Social Worker. 
You may use the button below to enter our client portal. This space allows you to complete paperwork in advance, manage your appointments, and share information with us. If you need assistance, please contact our office at 470-206-8250.
All Are Welcome Here.

Get Started with Connected Counseling & Wellness today.